Hypnotize Them All!
As a member of both the Black Cheddar contortium and Roboshrub Inc., as well as the Armada Automata, I feel my alliegences frequently torn. That's why I called in the Black Cheddar Hypnotists to brainwash me into not caring. I lost 80 pounds that way, and you can, too! Send all your money to the Anti-organic fund.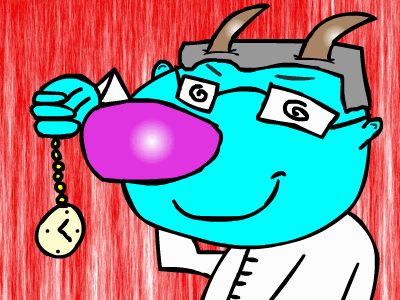 "You are getting not sleepy, but lethargic."
In the name of Kind Evil Robo-Bob Dole!